UAMH Staff
Yordanka G. Guardiola MSc, Curator
Microbiologist and QC Manager, Sporometrics Inc (Toronto)
Microbiology Analyst, MBL Ltd (Toronto)
Curatorial Assistant (Mycology), University of Havana Culture Collection
MSc (Plant Pathology), University of Havana, Cuba
Professor & Head, Division of Occupational & Environmental Health, Dalla Lana School of Public Health, University of Toronto (2002-present).
Laboratory Director, Sporometrics Inc. (1993-present)
Medical Mycology Consultant, Dynacare, Brampton, Ontario
Medical Mycology Consultant, Ontario Poison Centre, Hospital for Sick Children, Toronto, Ontario
PhD, University of Toronto, 2001. Thesis entitled Studies on indoor fungi.
BSc Phytopathology, University of Toronto, 1990.
Lynne Sigler, Professor & Director Emerita
Retired June 2013, email contact remains the same: lynne.sigler@ualberta.ca
Formerly Professor, Devonian Botanic Garden, Agriculture, Food & Nutritional Science, Faculty of Agriculture, Life and Environmental Sciences and in Medical Microbiology and Immunology, Faculty of Medicine.
Continuing Adjunct Professor, Department of Biological Sciences, Faculty of Science
Former consultant in mycology to the University of Alberta Hospitals Microbiology and Public Health
Professional societies: American Society for Microbiology, Mycological Society of America, Medical Mycological Society of the Americas, International Society for Human and Animal Mycology, British Mycological Society, World Federation for Culture Collections
Professional certification: Academic and Research Microbiologist, Canadian College of Microbiologists.
Taught numerous workshops in diagnostic and environmental mycology, fungal taxonomy or collection management in North America, China, New Zealand, Australia, Korea.
See also Curatorial Activities, Publications, Annual Reports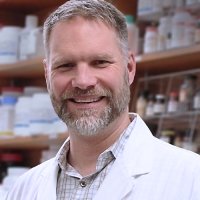 Dr. James Scott, UAMH Director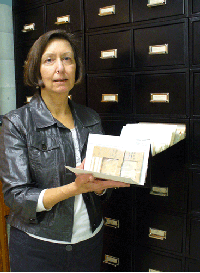 Professor Lynne Sigler, Director/ Curator Emerita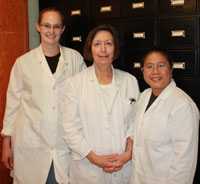 Curatorial staff of UAMH